Current Issue: No Tracking
September 1, 2022
Published yearly, the Hardware Things Zine is shipped to members who support the publication. Each zine is printed with quality newsprint and delivered promptly.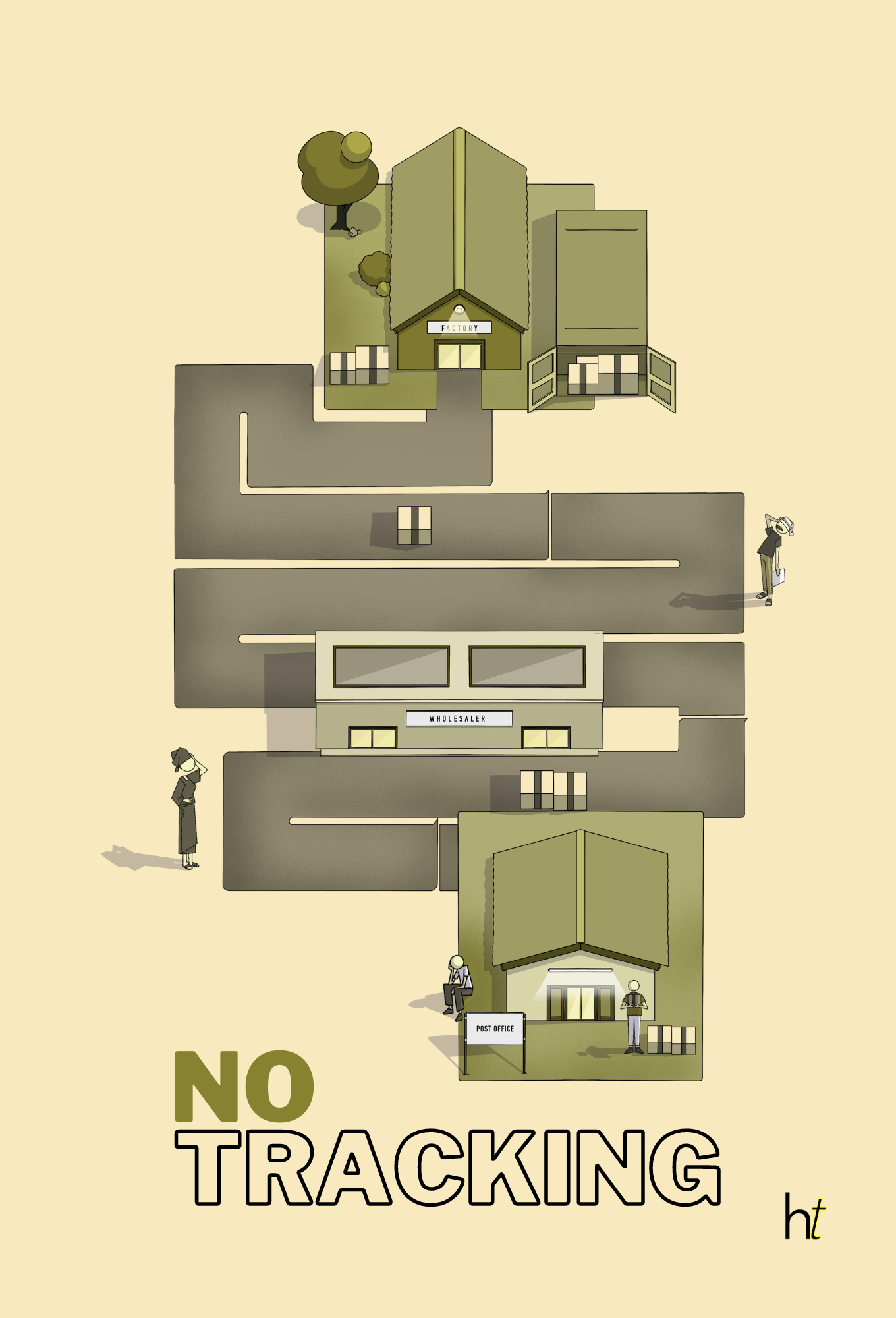 No Tracking
With the current shortage of electronic parts across the world, hardware startups around the world are experiencing an issue that is normal for their counterparts on the African continent. Parts for prototypes and products take weeks and months to get delivered to the teams that need them, often without any tracking information or expected delivery date. They either show up or they don't.
Startups on the continent have to device means to get the products they need using a combination of methods: designing with generic, easy-to-purchase parts that have interchangeable packages and shunning more specialized versions; developing community networks that pair suppliers with hobbyists and entrepreneurs; exploring partnerships with multinational companies to use their empty cargo space for a small fee; flying parts in friend's luggages who are returning from holidays abroad; among other strategies. While these strategies seem to work for each individual entrepreneur, they are by no means sustainable for an ecosystem.
In this zine issue, we explore some of these strategies in detail. With contributions ranging from an essay comparing product development strategies in the US and Kenya to exploring what Right To Repair regulations could look like on the continent, this issue offers insight into the minds of product developers on the continent as they source parts for their hardware innovations.
Or purchase an electronic copy.
Editorial
African startups and their strategies to get the parts they need
---
Insight
Right to Repair: the starting point for an electronics industry?
Charles Ikem
A service designer's strategy to right to repair in Nigeria
---
Features
Supply Chain limitations hinder the growth of e-mobility
Geofrey Ndhogezi & Tom Courtright
East Africa's electric bike scene is growing, but consumers can't find replacement parts
Finding my way
Wambui Nyabero
Comparing product development ecosystems in Kenya and the US
Chuma Asuzu
How startups in the agriculture space tweak their products and processes to stay available
---
Conversation
Q&A with Josh Agyemang
Insighs from growing a 2,000-member engineering network in Ghana
Previous Issue