Communities are a lot of work, but in an environment where a hardware entrepreneur can not buy tools to make products, having access to common tools makes a lot of sense. In May 2016, FabLab Rwanda opened its doors to the community; this endeavour was the cooperative effort of several international agencies including the Rwanda Development Board, Japan International Cooperation Agency, the Rwanda Ministry of Education, MIT's Centre of Bits and Atoms, and SOLIDWORKS.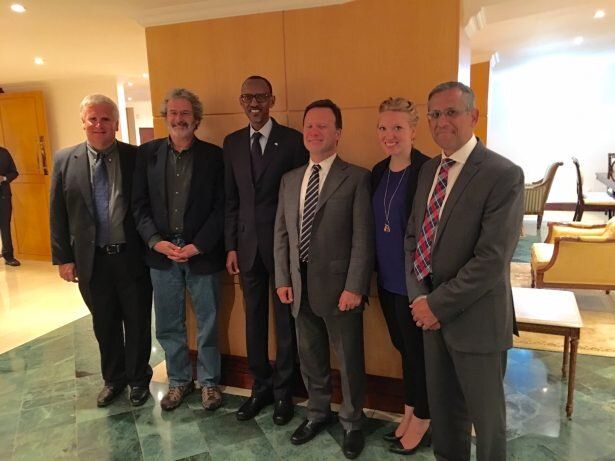 Interestingly, the lab charges no membership fees.
"It's a community, the members [of the lab] use the tools to work in the community, and from these jobs we pay them an allowance"
Lambert Rulindana manages the Fablab. Himself a volunteer, he has been a part of the lab's operations for more than two years. Aside from running the lab, he runs a software company that develops mobile applications for farmers. His app, KIZA Agri, helps farmers manage their farms better.
Although, no member pays a fee to use the space becoming a member is not as easy as walking in. Prospective members have to submit an online application where they list their background, skills and what support they need to accomplish a project. After this application, they could be invited for an interview or not depending on how feasible the project is and how well thought out their execution plan is. It is imperative that the project should have some commercial value.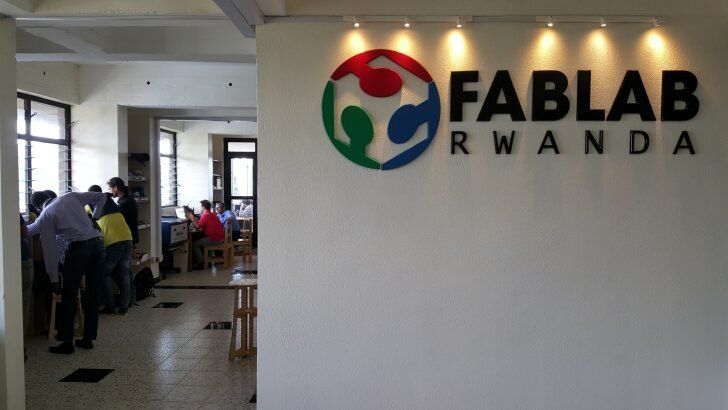 "Our focus at the lab is to have members who can sell their product [on completing the training programme]"
Central to the lab's goal of helping their members develop viable products are their different training programmes with curricula ranging from robotics, CNC machining and internet of things. Since inception, more than 150 people have completed these programmes. As well, the fablab runs a local hub for the Fab Academy course taught by Neil Gershenfeld at MIT.
Their business model is simple: members use the machine tools to develop products for clients. This accomplishes two things: provides the newer members with tasks to learn in order to develop expertise with the tools, and solve the needs of clients while providing income to sustain the lab. While this model is used in other labs, FabLab Rwanda has the advantage of being run by a completely volunteer team.
"We want to create around 30 mini fablabs around the country…but it takes some time to order parts [from China], sometimes we ship components to a seller [abroad] who can then ship it to us"
Like most hardware entrepreneurs on the continent, Fablab Rwanda has challenges shipping parts from abroad. With a whole community relying on their supply, their stock has to be replenished quite often.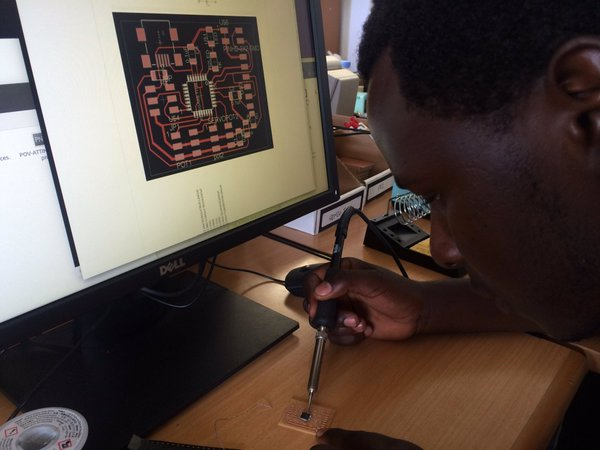 But they have many things going for them, one of them is their unique focus on farming and developing products to improve the output of farms. One of such ideas is SmAgri, a company developing sensors for smart irrigation using a LoraWAN platform powered by Inmarsat. Another partnership they have secured is with the Carnergie Mellon University campus in Kigali, where they share tools and receive support from the faculty on key technical issues.
Sign up with your email address to receive the monthly newsletter.