A geyser is a vent in the Earth's surface that periodically ejects a column of hot water and steam. And while that's the definition you will see if you Google the word, it means something else in Southern Africa. Geysers here are water heaters, simple devices that boil water using electricity and give you a ready supply for cooking, drinking and bathing.
Typically, the average household owes 60% of their monthly electricity bill to how much hot water they use. As that is a high percentage, a lot of consumers are beginning to think of ways to reduce the cost. Enter Jon Kornik.
In 2016, he founded Plentify who design and produce solar water heating systems for households that reduce their electric utility bills. His goal, as told to Echoing Green on selection as a 2017 Fellow is to build sustainable, intelligent African cities one home at a time by providing reliable internet-connected energy, water and waste services more affordably than the grid.
In fact, because of how much the bill gets reduced, customers only pay Plentify from their savings. Last year, Craig Burden joined the company as the Hardware Director, heading up a team that's designing new products.
"Geysers are large tanks of water than sit in your roof or in a cupboard and can provide water to a four person household. There are different types of geysers but thermosiphon geysers are the most popular here, [even though] they are slightly more expensive than a standard geyser the running costs are really low"
A thermosiphon system is typically made up of a tube solar collector and a water tank which is kept at a height above the tank. Sunlight hits the small diameter tubes and the hotter water rises into the tank by convection. These systems are found in many low-cost housing estates and require minimal maintenance. These systems tend to also have electric heating in the system, but only as a back-up.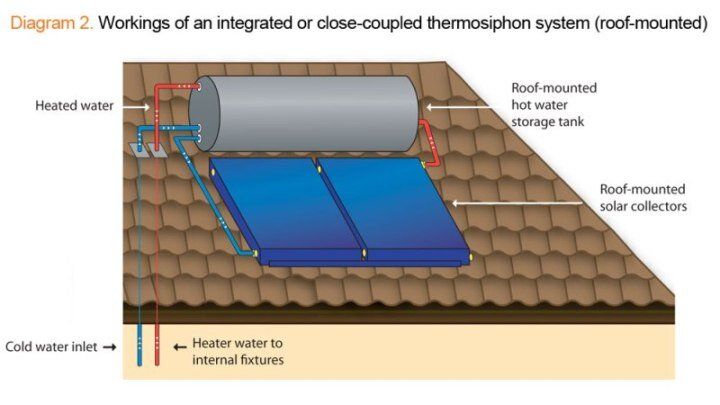 "While these systems work, they can be impractical for a bunch of reasons. Partly [because] your tank is outside and has to deal with the weather and other conditions, so buying a good quality system is important"
A big reason why many customers choose to switch to solar geysers tends to be due to power cuts which depending on the area could be nearly total. This month, South Africa had it's worst power outages in a decade due to heavy rain which has disrupted Eskom's (the national power utility company) generating capacity. These outages, however, are not the norm and Plentify's business model does not depend on the failure of Eskom.
"Our current product offering is called solarpays; many electric water heaters are not long-term reliable: they explode, they leak, they degrade [among other things], and as a result many [home] insurers are worried about it. Imagine a 100L water tank damages in your ceiling, you would need to replace your ceiling as well as the computer that was underneath it"
What Plentify does is replace your water heater — when damaged — with a solar water heater for free. Due to the reduced electricity spend per month, Plentify is able to get paid from only the savings.
Except their solar geyser system is not just a water tank, it also includes a 'smart' box that contains a flowmeter, a remote control switch that can turn the water on and off, sensors which measure different temperatures and leaks. This helps Plentify offer risk mitigation support, they can provide after market support. In addition, there's also an app that the user can monitor when there is available hot water and also see their savings.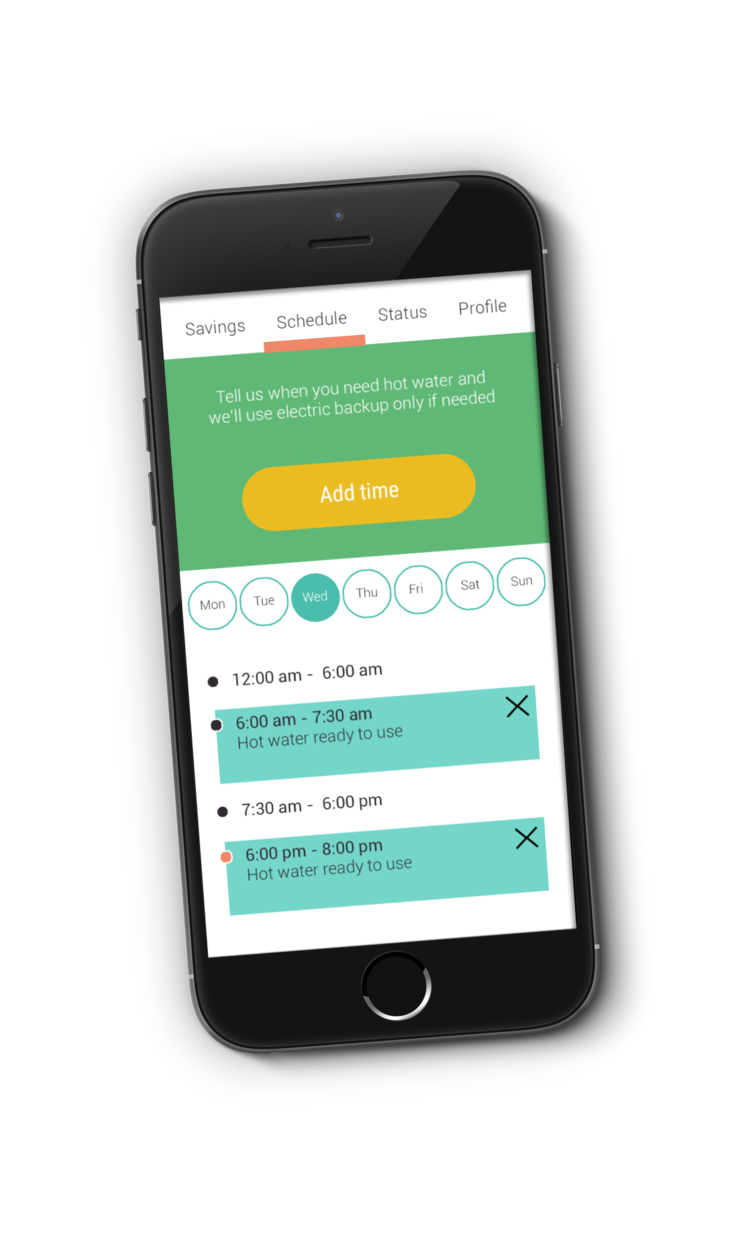 "We can predict how much you would've spent with the old electric water heater, we know how much you spent, and so we can tell the savings"
Since being in the market for three years, they've began reworking their product offering to offer much better service to their users. The primary objective is to make the geysers as efficient as possible — at the end of the day, saving the customer as much money as they can.
Sign up with your email address to receive the monthly newsletter.