For every action, there is an equal and opposite reaction. Newton's Third Law holds true for many activities, even in your body.
The earphone market has grown steadily, thanks to the increase in streaming and music consumption on phones and was valued in 2016 at 9.3billion USD. On the other hand, our ears have grown increasingly worse thanks to this exposure. The constant vibration of our eardrums take a toll in the long run.
'Listening to music damages the inner ear'
At the University of Pretoria while undergoing his PhD in audiology, De Wet Swanepoel began to think about how to screen for hearing loss. Globally, about 466 million people suffer from disabling hearing loss, the greatest burden of which is in the developing world.
Inspired by products like uHear, one of the first phone-based audiology tests with peer-reviewed scientific results, he co-founded HearX — with Nic Klopper and Herman Myburgh — and developed the hearScreen, a hearing loss test application initially on the Android platform.
With the aim to improve the access of low-income communities to effective hearing screening tests, the app was designed to be used by anyone who could use an Android phone. By partnering with NGOs in 2013, they were able to roll-out the product to schools and even rural communities across South Africa.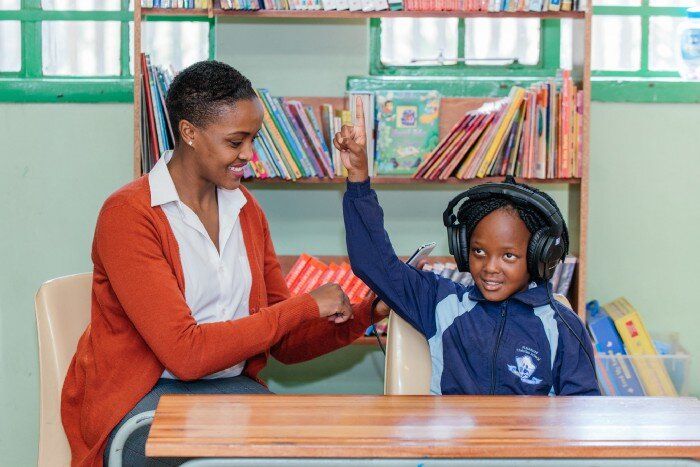 "We know that 60% of hearing loss is preventable"
While the hearScreen app was easy to use, its main aim was to to get people with hearing issues to screen themselves easily to go receive help quicker. When they get to a doctor, they would then do a more detailed test. Except otoscopes, the equipment used by otolaryngologists for such tests, can also get quite expensive.
HearX developed a three-pronged approach to their product development: lead generation (products for quick screening like the hearScreen), clinical (products to be used by health personnel) and prevention (products to be used in active life by consumers). For the latter two, they developed new products: hearScope, an otoscope that works with an app to record data; and dbTrack, a smart earphone that calculates the daily dosage of decibels your ear has received and informs you when you're listening to too much sound.
While dbTrack was produced by Westone, the intellectual property is based off HearX's work. The hearScope on the other hand is completely managed by HearX, thanks to manufacturing contacts in China and Hong Kong.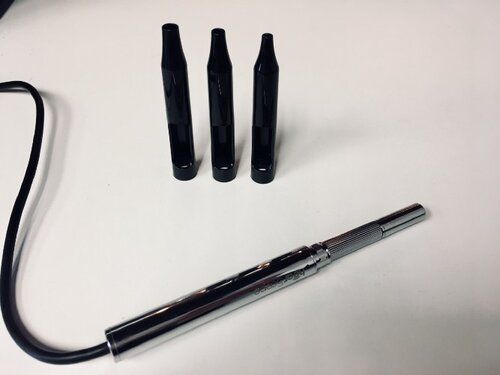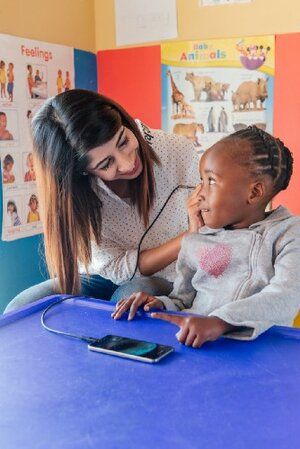 The hearSope (left) in use (right).
HearX
"One challenge is that audiometry products need to be calibrated yearly"
With the recorded eardrum movements in the hearScreen app, recordings can be compared over time to see how the eardrum has changed, which is a unique diagnostic assistant tool only available with the hearScreen. In the future, they hope to extend the app to enable live consultation with doctors.
Thanks to a successful Indiegogo campaign, they have shipped to over 22 countries and are establishing distribution partners in every continent. The intention is for these partners to also perform yearly calibration on the tools, as is required for accurate audiometry readings.
Regulatory concerns are also a serious factor for HearX as different parts of the world have different regulations for Class 1 and Class 2 medical devices. As much as the regulations are difficult, they are also quite expensive for a startup and so in certain conditions they have stopped the application process altogether.
The future for them lies in expanding their product range within the three areas of their product development approach and continue to provide the best hearing diagnostic technologies people who need them the most. Their next product intends to test bone conduction in the inner ear, the very bones which house the hairs that send audio signals to the brain.
Hopefully, we'll be hearing from them soon and for a long time.
Sign up with your email address to receive the monthly newsletter.