Imagine sitting in one spot for too long, or being unable to move your legs for a while. Such situations can cause blood flowing within the veins to form into clumps, causing swells and pain — these are blood clots.
When one forms in a vein that is close to the skin surface, it can be dealt with pretty simply. However, when these clots form in a deep vein (called deep vein thrombosis) there is significant danger as the clumps can break loose and travel — as tiny solids — through the bloodstream to the lungs where they can lodge and block the normal flow of blood.
"Globally, every minute, six people die from deep vein thrombosis"
Taofeek Olalekan has been reading on this for years.
But his current focus is on intravenous drips, the tiny needles that supply fluids into the body when a patient urgently needs to receive food or medication. When fluids are administered, it is important to get the right amount: too little leads to hypovolemic shock while too much could lead to hypervolemia.
If a fluid to be administered comes in 5 bags, it is important that someone is there to switch the bags when one has been fully dispensed. Bear in mind that intravenous drips are recommended when the medication or food is needed urgently by the patient.
"When the drip [fluid] finishes, and the doctor or nurse is not available to change the bags at once, the patient's blood [can] flow back against gravity"
If this happens, it can lead to deep vein thrombosis.
Last year, with his colleague Abiola Alayande, they developed a solution to fix this. Their technology, RealDrip, prevents the back flow of blood during treatment by monitoring the flow rate, the volume administered and potentially automating the process. Competing against other engineering undergraduates, they won Nigeria's finals of the Microsoft Imagine Cup.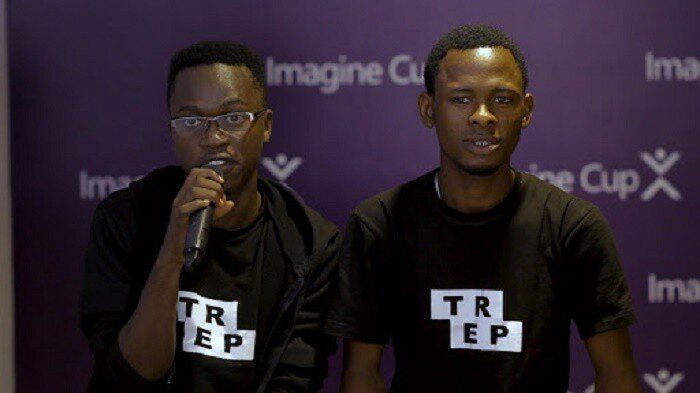 "So, [you can] place the bag on RealDrip and it constantly monitors it. You can set the time or amount you want, when it gets to that point it gives an alarm. We're working to make it switch bags itself and allow people monitor remotely through an app"
They are not the only people in the world thinking about this, and as one might imagine, a host of solutions already exist, Baxter Systems — for example — develops an Infusion Pump system that sells for $4875. Mostly out of the reach of primary and secondary level care medical facilities in Nigeria.
Their current prototype, a vast improvement over their winning design at the Imagine Cup, cost about ₦30,000 (about $100) to fabricate and is currently being tested at different hospitals. In January, they started their beta phase calling clinics interested in trying out the product to give it a go.
In the coming months, they plan to harness the feedback into developing a production ready prototype, prior to rolling out to market. Meanwhile, they are developing the app to go along with the product. Having an app helps as then a hospital could remotely monitor a host of RealDrips working on the same floor or ward.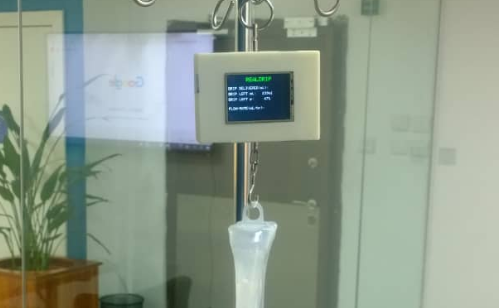 "[Even then], we are not interested in selling the device. We want to use a hardware-as-a-service model instead"
In an environment where many developers are thinking as their product as a solution to be sold, Taofeek and his team (incorporated as Trep Labs) feel differently, preferring to partner with hospitals to improve their service delivery. No doubt, they have a clear understanding of hospital needs better than most people do. One of the current services in the pipeline will help hospitals, who have RealDrip installed, know which beds are available on receiving a patient at their Emergency Ward.
Since last year, they have been a part of Facebook's FbStart Accelerator in Lagos and just recently graduated. It feels like the start of a long journey for them and being a medical product they will have to go through very rigorous testing and quality assurance before they get anywhere near market. But Taofeek and Abiola are here for the long run and they know tons of patients are rooting for them.
Sign up with your email address to receive the monthly newsletter.