Last year, for the first time, a robotics company in Africa raised US$1.6m in venture funding. When this raise was reported, most people outside Tunisia had never heard of Enova Robotics.
Enova Robotics was founded by Dr Anis Sahbani in 2014, it was the first company specializing in mobile robots in Africa. In the last five years, the team has grown to thirteen members between the mechatronics and software teams, and ten months ago hired their Chief Sales Officer — Ben Farhat Radhouane — to expand their sales and marketing. With a background in software sales for security applications, he's a great fit for the role.
"We have a range of four applications for our robots: robots for Industry 4.0, telepresence robots for healthcare — one which is deployed in [a] nursery home in France — , we have robots for education and our flagship robot is P-Guard which is a security robot"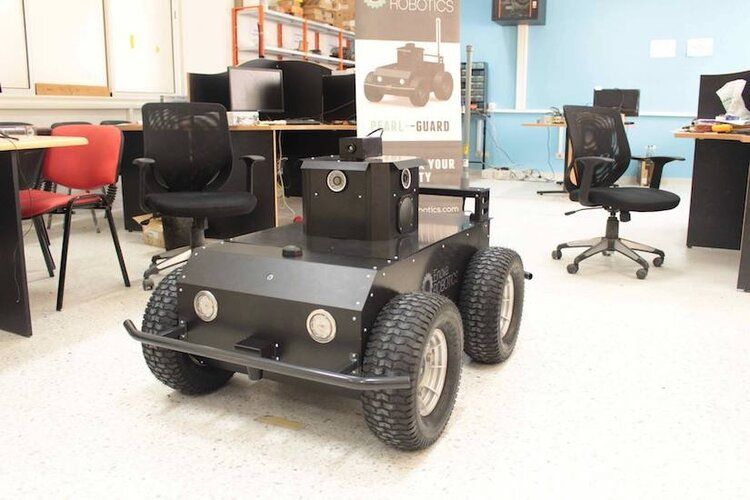 Interestingly, most of their robots are sold to clients in France and Saudi Arabia. This connection is thanks to their founder, who was a professor at the Sorbonne University in Paris.
His reason for founding Enova Robotics, as reported in a 2017 article was to 'create robots that could help or assist human beings, not replace them'. And his choice of Tunisia was to be efficient with startup funds and run a lean business.
"Everything is done [coded and assembled] in house in Tunisia, we ship batteries and 3G/4G devices from France. Even though these parts may be made in China, we ship them from French suppliers"
So far, Enova has focused their business on selling to other businesses who need their technology to perform tasks. Increasingly, they are looking to improve their business in North Africa and are making contacts with governments across the continent. Some of their recent interests are agriculture and forest surveillance.
"In Africa, there are a lot of [natural] forests which aren't well protected because of a lack of human resources and the [inherent] danger in preservation work"
These new applications further extend the capabilities of their robots, ranging from the replacement of particular parts to full redesigns of the robots in their entirety for particular customer applications. Keeping their business solely B2B has been helpful to them in improving their product, as customer feedback goes directly into their product pipeline and improves their product offering for the next customer. There are plans to change this, however.
"We are working on a B2C — a kind of domestic robot — , [the idea is to make it] like Google Assistant, as an assistant to help with home tasks to be launched sometime next year"
With a tested prototype, they will be moving to production soon on their B2C offering. They would be the first company on the continent, as far as recorded, to offer fully functional robots for sale.
But they are no strangers to new territories. In the company's infancy, they could not begin work for six months after starting due to bureaucratic government hurdles. Most of these concerns have since been solved by the introduction of Tunisia's Start-Up Act which offers startups similar protections to multinationals moving to the country.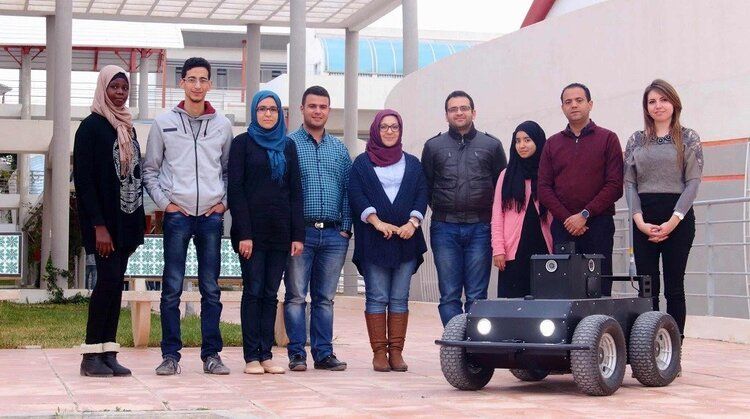 The next few months promise to be interesting for the company, on the back of the new funding they are moving to a dedicated manufacturing plant space and setting up a new floor for mechanical and electronics R&D. Their sales drive continues, from meetings with Airbus on providing surveillance equipment to meetings with university lecturers on providing teaching aids for robotics and control university courses.
Sign up with your email address to receive the monthly newsletter.