Chuma Asuzu
At 10:36pm on Tuesday, April 12, 2016, my phone buzzed with a new notification. It was an email from the American Society of Mechanical Engineers (ASME) congratulating me for being a finalist in the Innovation Showcase (ISHOW) event that was to be held on May 26 in Nairobi, Kenya. At the time, my friends, Temi, Hamza, and I were developing a sensor for measuring petrol consumption — a huge problem in Nigeria due to tampered dispensing meters. I forwarded the email to Temi with the note: "What this means is we must finish the MVP this month! Are you ready?"
We were struggling to finish a prototype with good enough fidelity to show the technology, but as graduates only two years out of university in Nigeria, we did not have the funds to do so. This was why an invitation to the ISHOW was so exciting. If we could show the potential of our technology and a very early prototype, maybe we could share the $50,000 that the three winners would receive and build it out.
We were not alone with this idea. Taita Ngetich, who won one of the three grants at the ISHOW in 2016 also shared the same sentiment. "We made a deliberate decision to focus on grants and prize money. We [believed] strongly that our product could take the market but needed money to channel our development. So we applied to prizes, awards, and grants; I would say that powered about 80% of our R&D." Taita's company, Illuminum Greenhouses, who produce farm automation systems that can be scaled up based on needs, received $15,000 from ASME as well as another $15,000 seed grant from the Global Entrepreneurship Summit that helped the company survive different iterations of their product.
They're still here, going strong, and Flowbyte — the company Temi and I hoped to build — exists only in a Desktop folder on my laptop. Sadly, this is the reality for many would-be hardware companies on the African continent.
There are just not enough funding opportunities. Venture Capital and angel investors gravitate to software companies because they're easier to start, require less commitment from users to onboard, and do not involve overseas manufacturing or supply chain issues. Government funding for technology companies is available in a few countries through grants and other means, but the process can be opaque and cumbersome for young startups. Banks are no help either. Wariara Warieri, who ran a STEM lab in Nairobi for 4 years, lays it out. "When you're in a developed economy [with] easy access to capital, easy access to networks, [and] you have family and friends with more disposable income, your sources of funding multiply, right? [But] this is you in Kenya, Standard Chartered isn't going to give you a loan because you don't have an asset. How are you going to have an asset at under 30?"
So hardware entrepreneurs have turned to prizes that give grants, these avenues are more flexible and continue to find ways to improve their relationships with awardees each year. Two grant-giving prizes that stand out to these entrepreneurs are the Africa Prize for Engineering Innovation organized by the Royal Academy of Engineering, and ASME's ISHOW which travels across three global venues every year.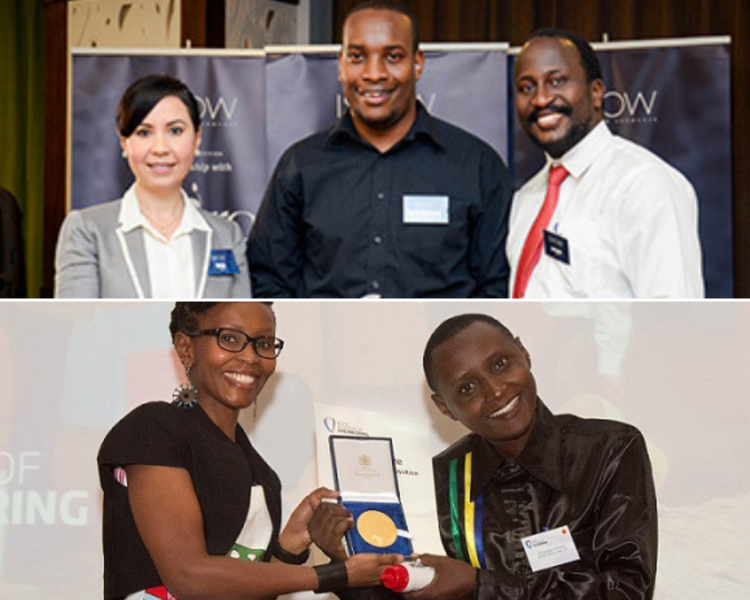 A royal idea
"One of the things that the Africa Prize clearly demonstrates is that there is an abundance of ingenuity, innovation, and creativity in Sub Saharan Africa," says Warieri, who is now the Senior Manager for International Development at the Royal Academy. The Prize's rigorous application process works to select the most viable ideas from anywhere on the continent, even before a prototype (software or hardware) has been built.
Launched in 2014, the Prize cycle starts a full year before the winners are determined with the announcement that applications are open. Once the application period closes, they are scored internally by the Academy team using the eligibility criteria (location, team, etc). After this, a global technical review team with members based mostly in the UK, goes over the applications to make sure they're in the realm of the possible. At this stage, according to Warieri, the number of applications could be about 800. These then go to the judges, who apply their commercial and sustainability lenses to produce a list of 16 shortlisted applicants.
It doesn't stop there. The 16 entrepreneurs go through a business training period of 8 months with checkpoints where they are expected to provide updates on their business plans. They are also paired with business and technical mentors, and invited to three two-week residential training sessions. "During this time, we want to know how the [business] training has affected your business, if you have had to pivot. And now, if COVID-19 has had any impact on their business as well," says Warieri. At the end of the period, the shortlisted applicants are asked to resubmit their applications — now with updates — for a final consideration, the judges then choose 4 finalists. This year, two of the four finalists who will know their fate tomorrow, KubeKo from Cote D'Ivoire and Make3D Medical from Gambia, are hardware companies. According to research from the African Private Equity and Venture Capital Association, these are countries that do not receive a lot of tech venture capital which leaves their entrepreneurs with little choice but to get on the prize circuit.
Someone who understands that completely is Dr Askwar Hilonga, a nanotechnology engineer who developed a water filter with nano-particles in Tanzania and won the £25,000 prize in 2015. "It is in every aspect that the Royal Academy of Engineering has helped me," he says. "To start with, the money itself. That money was very important for my kick-off. But again the publicity [winning the prize] gave us. They sent journalists here to do a perfect documentary that if I tried to pay for, I don't know how much it would be." Winning the prize validated Hilonga's product, now called the Gongali Model Filter. Water filters lend themselves well to charitable causes in rural communities that have water quality issues and his filter has now been deployed in Kenya and Zambia thanks to six-figure dollar projects from foundations and aid agencies. The company retains a retail business that has also grown exponentially.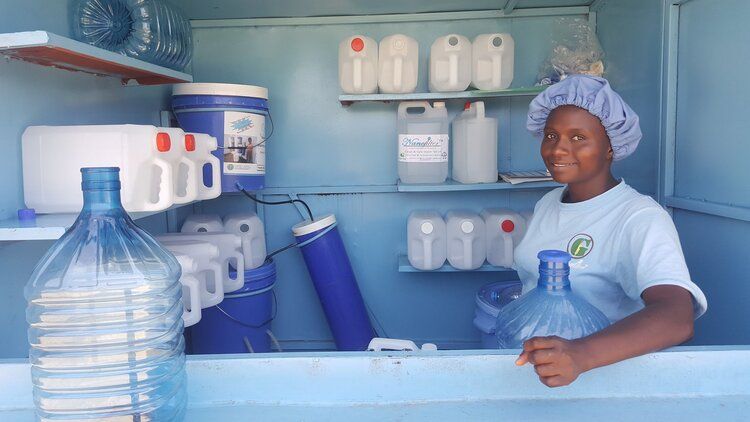 On a more business end is Neo Hutiri of PeleBox, whose company produces smart lockers that dispense medication at hospitals and pharmacies in South Africa. Since he won the prize in 2019, his investor pitches have become way easier. In his own words: "After winning, it's almost like our credibility skyrocketed. People that were on ice about what we were doing would effectively say 'Oh my God, you won that Prize? Come in, let's have a conversation.' The Africa Prize distinguishes itself, I think it's one of the very few prizes that are willing to engage innovators and entrepreneurs at a product development level. A lot of the other prizes want you to be scaling already, no one wants to touch you before you put [out] product."
Around the world in three showcases
ASME's engagement with hardware entrepreneurs is significantly different, the announcement of the winners is actually close to the beginning of their process. Patterned as an accelerator, the direct relationship can last up to a year revolving around the Design and Engineering Review Framework. "It's not a competition where it's a one-and-done pitch. The framework focuses on the finalists' customer and user knowledge, the hardware validation and prototyping, manufacturing optimization, and of course, their implementation strategy," says James Creel, who is the Senior Programme Manager of ASME Global Development. All finalists since 2017 get two hours of a technical review with judges at the regional finals in India, Kenya and the US.
Winners on the other hand, receive a $10,000 seed grant as well as design services via Catapult Design, business development assets for their own fundraising initiatives, and join the annual cohort from other regions at the ISHOW boot camp at the end of the year. At this boot camp, they get tailored design engineering reviews from curated industry experts to help them address specific challenges that they're facing and challenges they could face in the future.
James explains further. "So we're talking [about] anything from the Bill of Materials analysis, the refinement of their design for manufacturing, quality control, field testing strategies, partner targets, fundraising strategies; we have over 700 experts in our network that give their time and expertise pro bono to our show winners each year. ISHOW kind of brings a strategic and technical due diligence to the hardware innovation ecosystem that can really provide some catalytic guidance to get them to the next stage of development as quickly as possible." He mentions that past winners see the guidance to be as valuable as the seed funding itself.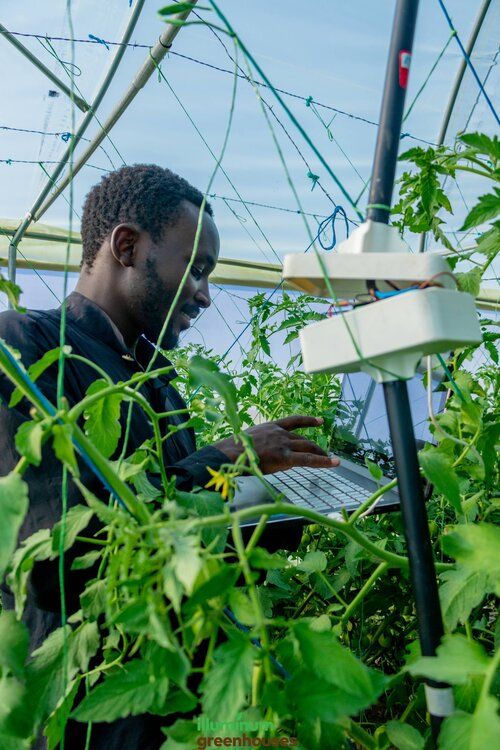 Ngetich, a previous winner, agrees. "Awards come with service packages that are not actually money. We were given one year of access to Catapult Design who are very good at hardware design. Access to that level of experience, that level of development, that's how we funded our business. One [thing we got from winning prizes] was a stamp of approval, like a validation that this thing actually does work. Two was social capital, those guys [ASME] really fueled our growth in the beginning because they were very forgiving even [when] the technology didn't work 100% during development. Third was the network we gained. You're a Nairobi startup and win a global event and the next day you're having people emailing you from the US and UK telling you 'can we work together to build this technology?'"
The ISHOW's presence in different parts of the world also allows the team to see trends in different regions. Creel tells me that applications for the India event tend to be biotech-focused, while the Kenya event has a lot of agritech innovations for smallholder farmers and clean energy products.
After winning, what's next?
What these prizes have done on their own is provide methods to de-risk hardware startups and with a hands-on approach to prepare them for larger investments in the future. This is no small task, especially as many hardware entrepreneurs on the continent are first time founders. Hutiri tells me that one of the benefits of being part of a prize cohort is the connection with other winners. "I can pick up a phone and I can WhatsApp call a fellow entrepreneur in Zambia, and say 'but how are you thinking about your impact measurement? Because I'm trying to do this thing right now.' I can get on a call and say 'Hey, you've just raised money in the US [and] you're based in Kenya, how was the journey for you?' " Connections that would not have happened otherwise.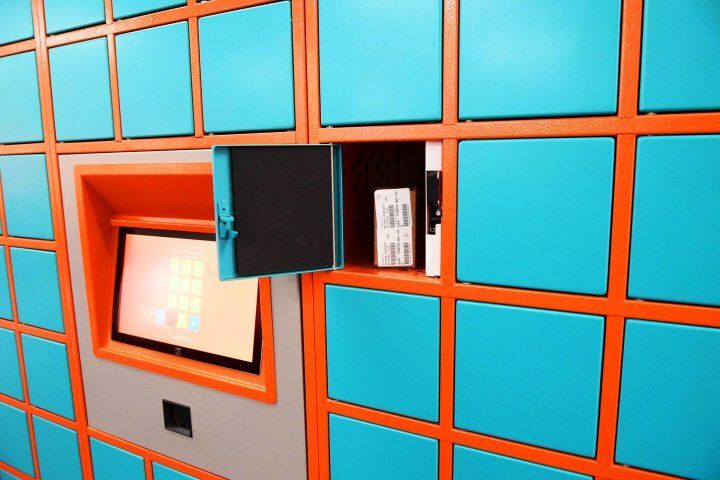 For Ngetich, prize money provided the backing to keep iterating with their product and carefully choose which parts of their product they make in house compared to outsourcing. While many hardware entrepreneurs on the continent focus on in-house software development and white-label the devices, they do the opposite. "You can't outsource [hardware development] to say - India - and expect it to come and work immediately, we tried that with [our] version 2.0 and it was catastrophic. [If] you ship 1000 devices and [they] messed with maybe two sensors, you can't change that because you can't ship it back to India. So we realized that it's better to build the hardware here in Nairobi, if there's any issue we can get to the lab and correct it [rather] than having to ship it back."
But the Prize Economy is not sufficient, as the gap between prize funding and funding for scale persists. And here is where more institutional investors should come in, expanding on the work of these prizes with follow-on funding with the long term goal to help build the hardware ecosystem on the continent. Until then, there will be hardware nerds across the continent putting away their soldering iron to work on pitch decks.
---
This piece features in Outside Influence, Hardware Things' first zine. Get a copy.
---
Chuma Asuzu is a researcher and engineer who writes about technology in Africa. He tweets about romcoms and works on an interval timer in his spare time.
Sign up with your email address to receive the monthly newsletter.